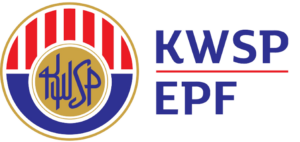 Employees Provident Fund (EPF) Application Guidelines
This scheme allows Employees Provident Fund (EPF) members to withdraw from Account II to pay the fees to undertake further studies in local or overseas institutions.
Coverage
1.Tuition fees and charges imposed by the higher learning institution OR Outstanding loan amount
2.Hostel & Accommodation Fees
3.One-way flight for first-year students studying outstation/abroad
Categories
1.Withdrawal to pay your own tuition fees
2.Withdrawal to pay your child's tuition fees
3.Joint withdrawal with your spouse to pay for your children's tuition fees
When You Can Withdraw
1.Every semester or academic year
1. Malaysians & Non-Malaysians
2. Below 55 years of age
3. Have savings in Account 2
4. Currently pursuing or completed – diploma or equivalent(full time)
(academic/professional/skill-based/vocational study)
5. Member/Member's children who quit/failed/withdrawn from approved education *To pay for all overdue payment fully to higher learning institutions within 3 years starting from the termination of education; And settle remaining education loan with loan provider institutions
Advice before applying for withdrawal under this scheme:
Before applying, you need to have registered at the institution. EPF members are required to check the balance in Account II and obtain a letter from EPF that specifies the amount that can be withdrawn. Students must fill out the form and print through Official KWSP Website only. All supporting documents will be provided by college. After required documents have been completed, they need to bring documents that verified by college to EPF office.
Contact Us or visit our admin team for further information.

Perbadanan Tabung Pendidikan Tinggi Nasional (PTPTN) Application Guidelines
PTPTN is an authority responsible for giving study loans to students pursuing tertiary education in Malaysia.
Remarks: If the student take this scheme and get excellent results at the end of their studies, there will be get a payment exemption.
You are a Malaysian citizen.
You are aged 45 years and below on the date of application.
You must already have an offer to study at an institution of higher learning (both public and private institutions - colleges, universities and polytechnics are accepted).
The course that you are pursuing is approved and accredited by MQA (Check if your course is accredited by MQA).
The remaining period of your study must not be less than one year.
You have no other sponsors.
You must have an SSPN-i savings account before sending in your application.
* Only courses approved by PTPTN will be registered and listed in the PTPTN Online Application Portal. The IPT needs to make an application to PTPTN if they want to get PTPTN loan sponsorship.
** Only SSPN Prime Savings accounts with 15 digits can apply for PTPTN. Please contact the nearest PTPTN branch to check the 15 – digit SSPN Prime Savings account number.
We are offer a scholarships of full or partially to deserving
applicants.
Our mission of scholarship is to support our
student access to the better and world-class education.
Below is the important information before submit application for scholarship:
Interested? Reach Out to Us