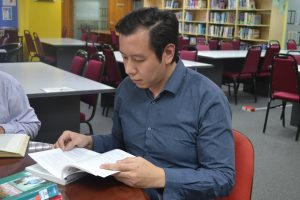 How Blended Learning can assists busy local/outstation students?
1) The most convenient and flexible part time "internal" Estate Agent Programme that allows busy local / oustation working adults to work & study at the same time.
2) Full exemption from the Board of Valuers, Appraisers, Estate Agents and Property Managers (BoVAEP) Malaysia examinations.
3) Internally assessed results based on 60% courseworks plus 40% Final Examination
Speaker:
Sr Leo Gan E2661
Date (day):
4th June 2018 (Monday)
Time:
3.00pm – 5.00pm
Location:
YMCA Penang, 211, MaCalister Road, 10450, Penang
Fill in the Registration Form to book your seat!