Life in Malaysia & Kuantan
Malaysia known as a multi-culturism country where Malays, Indians, Chinese and many other ethnic groups live together in peace and harmony. With developing economy, Malaysia is not only a tourism attraction but also one of the best educational hubs in the region. Decentralization, in Malaysia now there are many educational centers in colleges and universities which growth rapidly. According to themes Malaysia truly Asia, diversity in all aspects cannot be denied. Equilibrium in terms of economy, education, social and political makes Malaysia a unique country.
Geographically, Malaysia is divided into 13 states and 3 Federal Territories, separated by the South China Sea with 11 states and 2 federal territories (Kuala Lumpur and Putrajaya) in Peninsular Malaysia and two states and 1 federal territory (Labuan) in East Malaysia.
Pahang is the largest state in peninsular Malaysia and Kuantan as the state capital also known as one of the future growth center and a hub for trade, commerce and transportation. Beside the potential of strategic economy, Kuantan also famous for tourist destination with sandy beach, beautiful island and freezy hill's resort which make Pahang  as the world tourist attraction.
Diversity in Kuantan making it a strategic city for the community. All the needs are around Kuantan, including shopping centers, recreational and tourism center, a center of learning and education and employment opportunities. The impact of rapid economic performance and the beauty of the city, making Kuantan pulse to the development of Pahang and Malaysia indirectly.
ICH is only 10-15 minutes away from Kuantan town and plenty of delicious delicacy from many eateries.
International Student Office (ISO)
ICH Office of International Student is a centre to serve the needs and assist international students in settling down to tertiary education at ICH and adjusting life in Malaysia. The office is not only provides information but also consider as a student advisory centre for international student especially to adjust cross-cultural differences, assist to obtain student pass (visa), welfare, academics performance and to make their study in ICH in particular and in Malaysia in general as a unique experiences in life.
The International Students Office is responsible for the orientating international students on various aspects of the university. We are responsible in student's activities, university's administration and also the Immigration Department of Malaysia to ensure all international students follow the policy and do not face any problem while studying at UNISEL and make their study pleasant and safety.
The Services provided by ISO include:
As a student's advisory centre at any matters related to international students.
Assist student's registration and orientation week.
Assist in managing process of students pass, visa, renewal passport and immigration card (i-Card)
Advise students on matters pertaining scholarship (private and government scholarship)
Supervising and monitoring international students activities in campus
Monitoring student's attendance and study performance in collaboration with all faculties.
To look after student's welfare as in health and provide basic counselling for those who needed.
To make linkages with related agencies like Embassy, High Commission, Consulate of respected countries, Ministry of Higher Education,Immigration Department of Malaysia, Royal Police of Malaysia
We are here to assist you to feel a warm hospitality life in Malaysia and worthwhile to your tertiary education with ICH.
How to Apply (International)
INTERNATIONAL APPLICATION PROCEDURE
Application Requirements
(Your application shall be sent to us at least 2 (TWO) months prior to the commencement of each intake)
The following materials should be submitted to:
IMPERIA COLLEGE

Ground floor, Block A
Arabian Bay Resort
Bukit Gambang Resort City
26300 Gambang.
Pahang Darul Makmur
Tel: +609-548 8144 | Fax: +609-549 4008 | E-mail: info@imperia.edu.my
Applicants must submit the Application Form and Application for Student Housing.
Please note that where applicable, all new students MUST live in our arranged accommodation during their first semester.
Photograph. 8 (Eight) photographs with 5 cm x 3.5 cm in dimension and with blue background only.
Passport. 1 (One) photocopy of passport (the whole booklet including all blank pages).
Educational Credentials. 2 (Two) certified true copies of all academic qualifications (high school/ college/ university qualifications). These documents should be in the original language, accompanied by a notarized English translation.
English Language Proficiency. An official score report showing one of the following:

Test of English as a Foreign Language (TOEFL)
International English Language Testing System (IELTS)

Otherwise, English Placement Test (EPT) will be applicable. Students who fail the EPT will be required to enrol into the Intensive English Programme (IEP) until they meet the minimum English requirement.

Medical Examination Form. You must complete and submit the Medical Examination Form fill examined by your government doctor together with your Application for Admission form.
Payment Procedures. The payment procedures would be as follows:

Application Fee: A RM500.00 ( or USD160.00) non-refundable fee is required of all applicants before the application can be processed.
Before Arrival: A RM5,000 ( or USD1600) of General Administration fee is required before sending you the Student Visa approval letter issued by Immigration office
Upon Arrival: Students need to furnish the following payment:
Payment
| | |
| --- | --- |
| Personal Bond: | RM1,500.00 (or USD480) |
| Deposit: |  RM500.00( or USD160) |
| Insurance (per year) : |  RM350.00 (or USD112) |
| Library Fees (per semester) |  RM100.00 ( or USD32) |
| Accommodation (per month) : |  RM500.00 (or USD160) |
| 1st Year Tuition Fees : |  Varies for every Diploma programme |
Fees can be made in the form of a bank draft, payable to "IMPERIA Academy of Tourism Sdn Bhd" or you can telegraphic transfer (TT) the fee to our account as follow:
FEES
| | |
| --- | --- |
| Bank Name: | CIMB Bank Berhad |
| Account Name: | IMPERIA ACADEMY OF TOURISM SDN BHD |
| Account No : |  800-452-121-1 |
| Swift Code : |  CIBBMYKL |
| Bank Address : |  7464, Jalan BBN 1/1A, Putra Point 1, 71800 Bandar Baru Nilai, Negeri Sembilan. |
Please fax a copy of the bank-in-slip, bearing your name and passport number to International Marketing Office (at Fax: +60- 9 – 517 3004), after the transaction OR scan and email back to us as per email above.
BANGLADESH

B.M. Nazir Hossain Sohel
Chief Executive
Axiom Global Correspondence
KEARI PLAZA (4TH FLOOR), Road # 8/A (New),
Satmosjid Road, Dhanmondi,
Dhaka-1209, Bangladesh.
Tel: +88-02-9118304
Mobile: +88 01714 100647
Email: axiom_gc@yahoo.com
Web: www.axiomgc.com

NEPAL

Umesh Adhikari
Managing Director
Study Plus P. Ltd.
1st Floor, Kamaladi Mode, Putalisadak
Kathmandu, Nepal.
Tel: 977 1 4246352, 4266716
Email: studyplus@wlink.com.np
Web: www.studyplus.edu.np
Arrival in Malaysia
Please provide details of your Arrival Form to us (Fax: +60- 9 – 549 4008 and email) at least 1 (ONE) week prior to your departure to Malaysia. Kindly take note that you must be picked up by our representative at the airport in order to obtain clearance from the Immigration checkpoint at the airport, failure to do so, may cause you not be granted entry into Malaysia.
You are required to obtain a single entry visa from the Embassy of Malaysia or the Malaysian High Commission in your home country (if applicable) before entering Malaysia.
Immigration Procedure
Visa
A Visa is an endorsement in a passport or other recognized travel document of foreigner indicating that the holder has applied for permission to enter Malaysia and that permission has been granted. Foreign nationals who require a visa to enter Malaysia must apply and obtain a visa in advanced at any Malaysian Representative Office abroad before entering the country. Holding a valid visa is no guarantee that the holder will be allowed to enter Malaysia. The final decision rests with the Immigration officer at the entry point.
Applying for a Visa
Visa applicants should arrive at the Malaysian Representative Office between 9.15am and 12.15pm. Usually applicants have to pick up a number and wait for their number to be called.
Normally, visas are processed on the same day you send in your application and will be ready for collection between 3.30pm – 4.30pm. If you wish to collect your visa on the next day, please inform the duty officer of your intention.
Applying by post is acceptable. However, please bear in mind that the Immigration Department shall not be responsible for any delay or loss of travel documents, money or any other documents sent with it. Applications by post will take about 2-3 weeks and all applications must be accompanied by a pre-paid envelope for the return of their passport and travel documents. Incomplete applications will not be processed.
Any person classified under Section 8 of Immigration Act 1959/63 will not be allowed to enter Malaysia, even though he/she is in possession of a valid Passport or Travel Document, Visa, travel ticket and sufficient funds.
Immigration Guidelines for Visa Application
Commonwealth citizens (except for those from INDIA, PAKISTAN, BANGLADESH, and SRI LANKA), British protected persons or citizens from the REPUBLIC OF IRELAND, SWITZERLAND, THE NETHERLANDS, SAN MARINO and LIECHTENSTEIN do not require a visa to enter Malaysia.
Citizens of ALGERIA, AUSTRIA, BAHRAIN, BELGIUM, THE CZECH REPUBLIC AND SLOVAKIA, DENMARK, EGYPT, FINLAND, GERMANY, HUNGARY, ICELAND, JAPAN, JORDAN, KUWAIT, LEBANON, MOROCCO, SOUTH KOREA, LUXEMBOURG, NORWAY, NORTH YEMEN, OMAN, SWEDEN, SAUDI ARABIA, TUNISIA, ITALY, TURKEY, QATAR, THE UNITED ARAB EMIRATES and the USA do not require Visa for a visit not exceeding three months.
Citizens of ASEAN countries, ARGENTINA and POLAND are not required to apply for Visas for a visit not exceeding one month. Citizens of AFGHANISTAN, IRAN, IRAQ, LIBYA, SYRIA, SOUTH AFRICA and the Commonwealth of Independent States do not require Visa for a visit not exceeding two weeks. Citizens of ALBANIA, BULGARIA, ROMANIA, and RUSSIA do not require Visa for a visit not exceeding one week.
Nationals of the following countries REQUIRE a Visa to enter Malaysia for any purpose of visit. The countries are:
Sub Continent Nationals: BANGLADESH, INDIA, PAKISTAN, SRI LANKA.
African Countries: ANGOLA, BURKINAFASO, BURUNDI, CAMEROON, CENTRAL AFRICAN REPUBLIC, CONGO REPUBLIC, CONGO DEMOCRATIC REPUBLIC, COTE D'IVOIRE, DJIBOUTI, EQUATORIAL GUINEA, ERITREA, ETHIOPIA, GUINEA-BISSAU, GHANA, LIBERIA, MALI, MOZAMBIQUE, NIGER, NIGERIA, RWANDA, WESTERN SAHARA
Other Countries: TAIWAN, MYANMAR, NEPAL, BHUTAN, PR CHINA.
Drug Laws in Malaysia
The laws relating to illicit or entertainment drugs are strict and the penalty for breaking them is severe. Malaysia strictly enforces its drug laws. Malaysian legislation (sale of Drugs Act 1952 revised – 1989) provides for a mandatory death penalty for convicted drug traffickers. Under Malaysia's anti-drug laws any person found in possession of at least 15 grams of heroin, 200 grams of cannabis is presumed, unless the contrary is proven by the accused, to be trafficking in the drug.
Arrival Procedure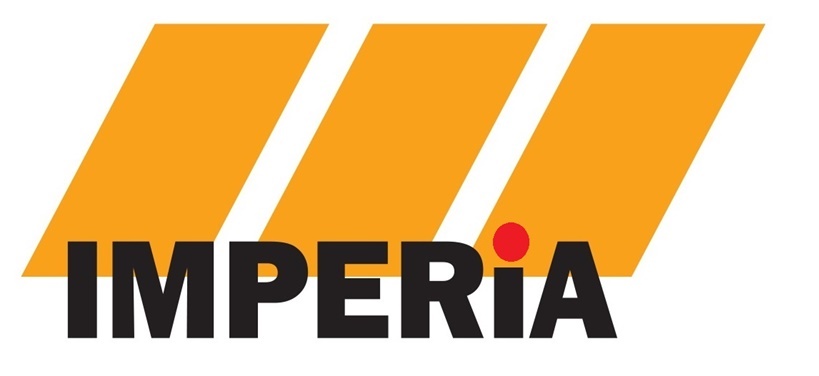 IMPERIA COLLEGE
Office of International Student
CONCERNING ARRIVAL DETAILS TO KUALA LUMPUR
Date: Monday, October 24, 2016
Dear student
We welcome you to Imperia College
It is important that you inform us of your pending arrival as soon as you have made a reservation or booking. We require you to adhere to the dates given as the optimum time for you to arrive in Malaysia. Our International Office personnel will be at the airport to meet and greet you as well as to assist you in clearing customs and immigration.
As an international student, you will ONLY be allowed into the country if you carry a VALID calling visa. However, even if you do have a valid calling visa, you will NOT be allowed into Malaysia unless our personnel is there to escort you through the immigration and customs stations. Therefore it is essential that you inform us at least a week earlier of your arrival details.
Should you have any problems or queries, please feel free to contact us either by telephone, email or fax at the numbers / addresses above.
If your contact details have changed or if you have been blessed with a more convenient contact system (e.g ; a mobile phone or email), please let us know, as this will greatly assist us in contacting you.
If your flight details have been changed please contact us as soon as possible so that we can make the necessary arrangements.
Thank you,
————————————-
International Student Officer
ARRIVAL DETAILS FORM

INTAKES FOR YEAR:

AIRPORT PICK-UP DATES:

STUDENTS ARE ADVISED TO ARRIVE AT KLIA AIRPORT WITHIN ONE (1) WEEK BEFORE THE ABOVE-MENTIONED INTAKE DATES. IMPERIA COLLEGE WILL NOT BE RESPONSIBLE FOR PICKING-UP THOSE STUDENTS WHO ARRIVES AT KLIA WITHOUT NOTICE AND DO NOT FOLLOW ABOVE-MENTIONED DATES.

YOUR FINAL DESTINY WILL BE KUANTAN, PAHANG, WE WOULD BE REQUIRING A NOTIFICATION OF THE ARRIVALS FOR US TO MAKE AND ARRANGEMENT EITHER A CONNECTING FLIGHT FROM KLIA TO KUANTAN AIRPORT OR ORGANIZE A LAND TRANSPORTATION.